Digital Fabric Pick Counter
Product Introduction
Digital Fabric Pick Counter is suitable to determine the thread density of woven fabrics and loop density of knitted fabrics. The instrument consists of a camera and measuring software. Equipped with a portable high-precision camera to capture and magnify pictures of fabrics. The number of threads or loops on captured pictures can be counted easily on the screen of the computer by the software FABRIC-EYES.
The magnification of the portable camera is 20~400× and the camera can be connected to PC through the USB interface. The camera is equipped with a snapshot button, LED light control wheel and focus wheel on itself and matched with a CD with the content of the software to operate it. Pictures can be captured through the software or by pressing the snapshot button on the camera.
Testing Standards
ISO 7211.2 ASTM D3775
Product Features
1.Two language version software, in Chinese or English according to the requirement of customers;
2. The camera is portable and can be connected to the PC by the USB interface;
3. Three measuring methods: "Auto Count", "Positioning Count" and "Manual Count"; can be applicable for
different colors and patterns fabrics;
4. The measuring software is equipped with the function of memorizing the positioning, so it is convenient for
users to measure the count on different pictures of the same fabric with the same positioning.
5. The color of the measuring lines can be changed according to the color of fabrics in case that error is
caused by the closeness of the color of measuring lines to that of fabrics.
6. The software will automatically display a standard line on the picture to check whether the positioning is accurate or not after the manual positioning.
Technical parameters
| | |
| --- | --- |
| Magnification of the camera | 20×~400× |
| Specimen | Woven fabrics, knitted fabrics |
| Measuring direction | Vertical/Horizontal |
| Counting direction | Warp-wise/Weft-wise |
| Display mode | Thread/10mm and thread/inch |
| Mode of storing results | In text files |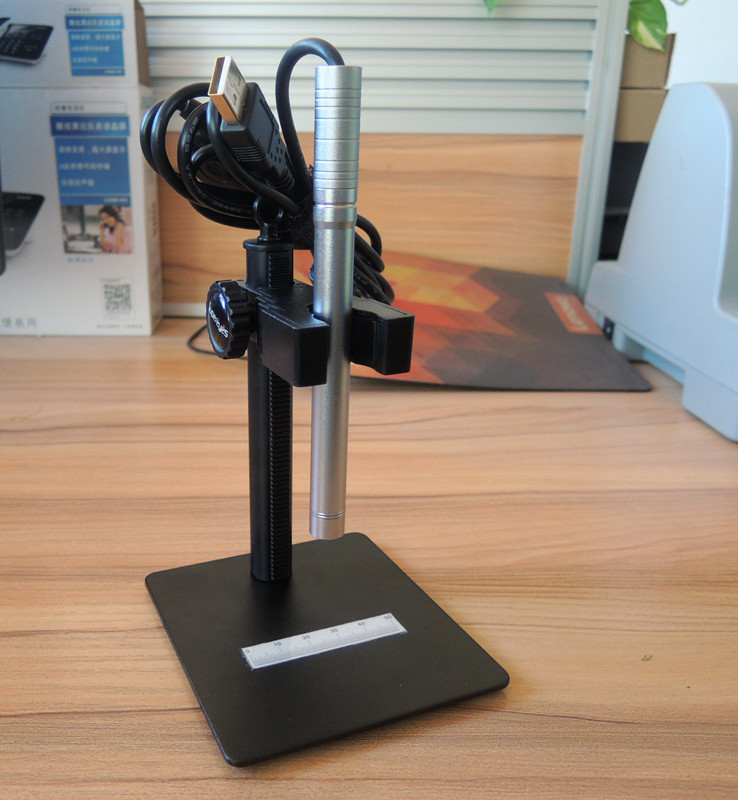 What are digitally printed fabrics?
Digital Textile Printing is a process of printing on textiles and garments using inkjet technology to print colorants onto fabric. This process allows for single pieces, mid to small-run cycle production and even long-runs as an alternative option to screen printed fabric.
How is digitally printed fabric made?
Screen printing fabric involves using a photographic process to transfer your design onto a silk screen. Each colour used within the design requires its own screen. Your artwork is copied onto transparent film and then transferred photographically onto a silk screen that is coated with photographic emulsion.