Stainless Steel EN71 -1 1kg Impact Tester with Bearing

Product introduction
To simulate the mechanical damage through an impact action likely to be performed by a child. Assessment of sharp edges, sharp points and small parts may be carried out after impact.With metric imperial unit height dictate rule.

Technical parameters
| | |
| --- | --- |
| Dimension | 300(l) x300(w) x16(h) mm |
| Adjust height | 0-200mm |
| Impact hammer diameter | 80.00mm |
| Impact hammer weight | 1Kg |
| Material | steel, surface chrome plating |

Testing Standards
EN 71-1998 8.7 EN1400,ISO8124
Product Features
1. Inline height scale with horizontal scale window.
2. After the crossbar is set, it is locked by the set screw.
3. The touch button activates the impact.
4. With a male / English double height scale.
5. The impact hammer has a buckle locking function at the highest position.
6. Made of stainless steel, chrome-plated as a whole, no rust.
Special (Selling point)
1. Bearings, can make the test smoother, reduce friction and test results more accurately.
2. Round bar, made of stainless steel.
3. Price concessions
4. Independent carton packaging.

5. In Stock
The packing details is as below :
Dimension: 53cm*32cm*17cm(L×W×H)
Weight: 9.74kg
Method of use and judgment result
1. Place the toy at the weakest position on the surface of a horizontal steel plate;
2. The metal block with a mass of 1±0.02kg and a diameter of 80±2mm is freely dropped from the height of 100±2mm onto the toy;
3. Repeat again.
4. Judgment: Punctuation, sharp edges, small objects or bursts are considered unqualified after the test.
Please review video of the EN71 Impact Tester operation as below link:
https://youtu.be/bck9AkU2DrI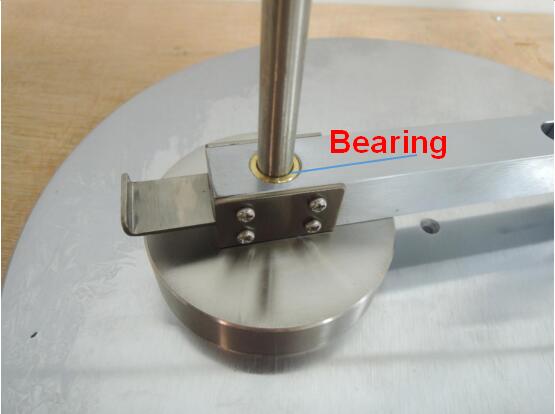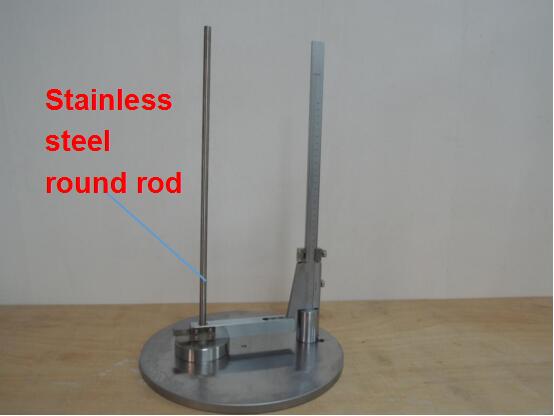 How do you test for stainless steel?
If you grind a bit of the item in question on a grinding wheel and it throws a "glow" of sparks, then it is steel. If it is non-magnetic and gives off sparks, the item is most likely made of a 300-series grade of stainless steel.
How do you test 304 steel quality?
If the color changes from yellow to pink, we are in the presence of a stainless steel containing molybdenum (AISI 316). If the yellow stain disappears, we are in the presence of a stainless steel that does not contain molybdenum (AISI 304).